Skype for Business is part of our Office 365 package at Franciscan University and provides the ability to start conversations from any device with chat, voice, or video calls. Skype allows you to see when your contacts are online, busy or offline. It provides video calling capabilities between one or more people, with the ability to share your screen. You can also use Skype for Business from within other Microsoft Office programs to chat or call someone with a single click of the mouse. For more information on how to get started, keep reading.
Students that want to install Skype for Business can follow these steps:
Step 1:
Log into your AccessFUS account and click on Office365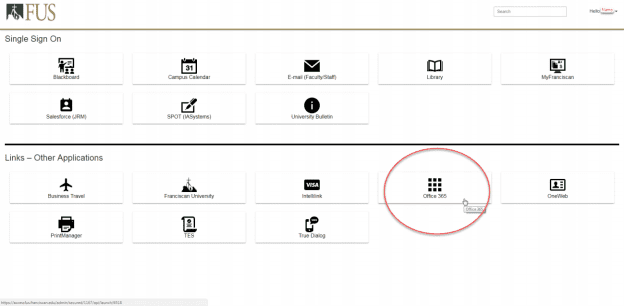 Step 2:
Now you will click on the Install Office Apps button and then click on Office 2016 to download it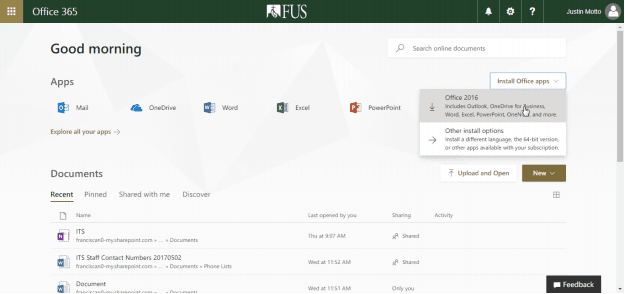 Step 3:
After downloading the Office package, click on the downloaded file and run through the set up process.
Step 4:
Now go to your start menu or your Applications for MAC and launch Skype for Business 2016 by clicking on it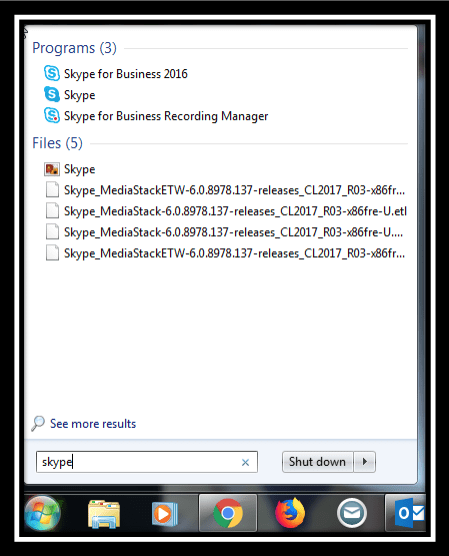 Step 5:
It will ask you to sign in. Use your Franciscan email address (typically the first initial of your first name followed by your last name) followed by @franciscan.edu You will also need to put in your password (this will be the same password you use to sign into AccessFUS, Wi-Fi, Blackboard, and your email) If you share a computer or do not want your credentials saved uncheck the Save my password box. Then click the Sign In button You should see a box like this: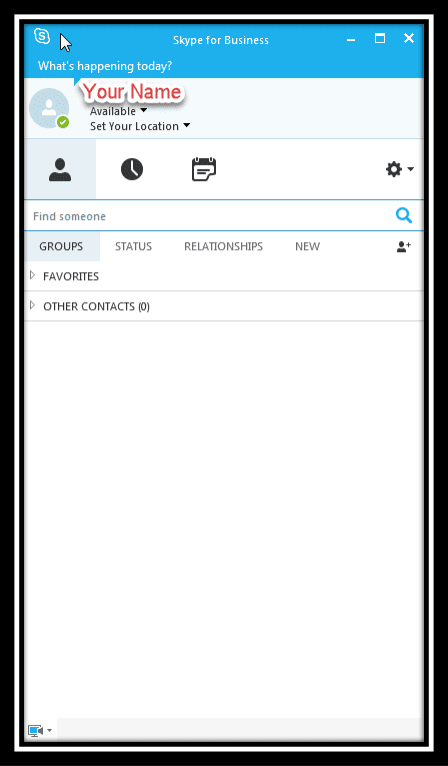 Step 6:
You can then search for whoever you want to Skype with by typing in their name in the Find Someone box. A green checkmark means they are available to contact via one of the various methods. A white circle means they are not available to contact at this time (Note: you can still send them an instant message).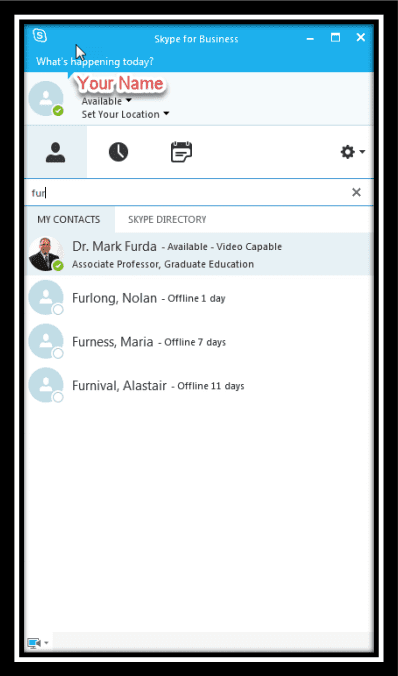 Step 7:
If you put your mouse over the individuals picture you will get various contact methods: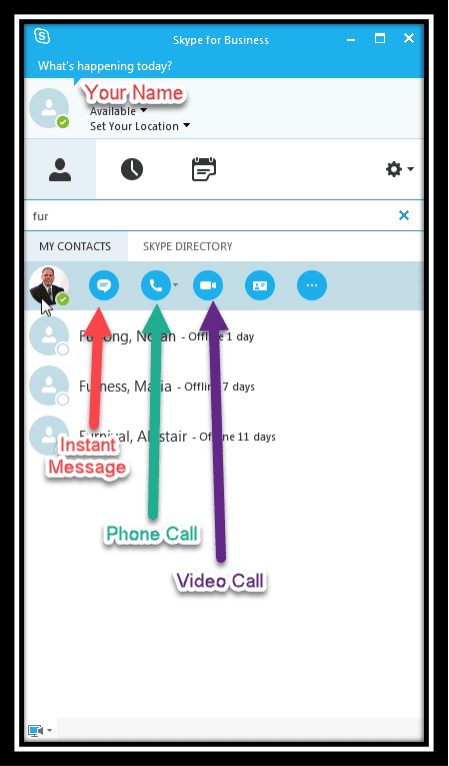 Instant Message looks like this: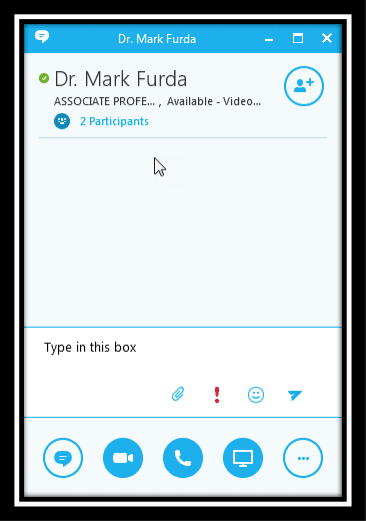 Attach files by clicking on the paperclip and selecting the location
Mark a message as urgent by clicking the red exclamation
Click the Smiley face to add emojis
End the message by hitting the enter button or clicking the paper airplane icon
Phone Call:
Note: For best results, before making a call, use headphones and ensure the volume is turned up on your device.
Click the blue phone button: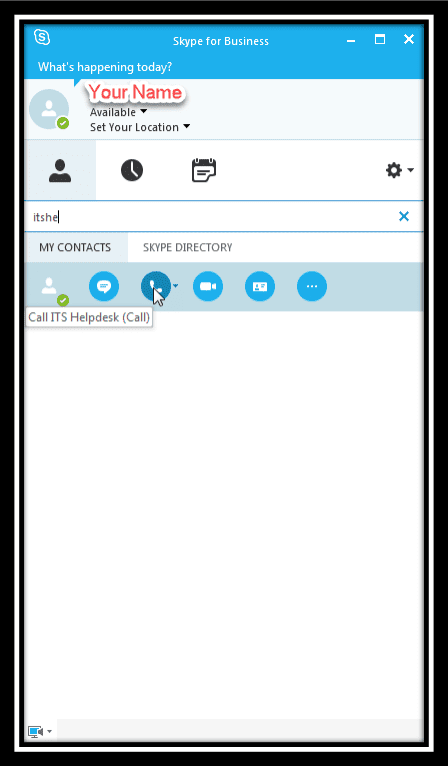 When calling, you will see the following: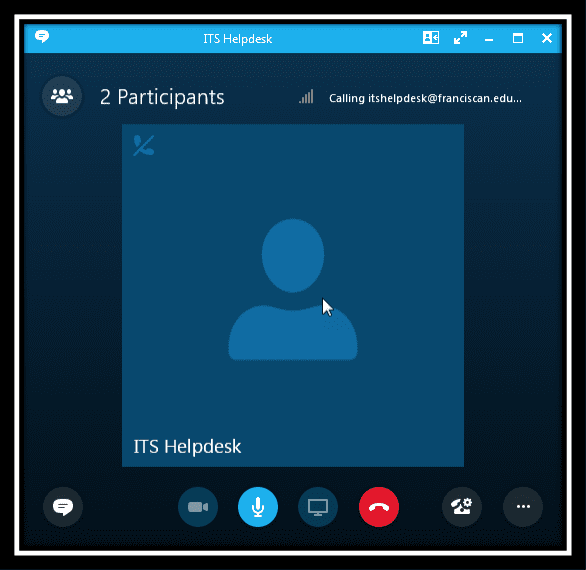 Once the call is accepted, you will see the following: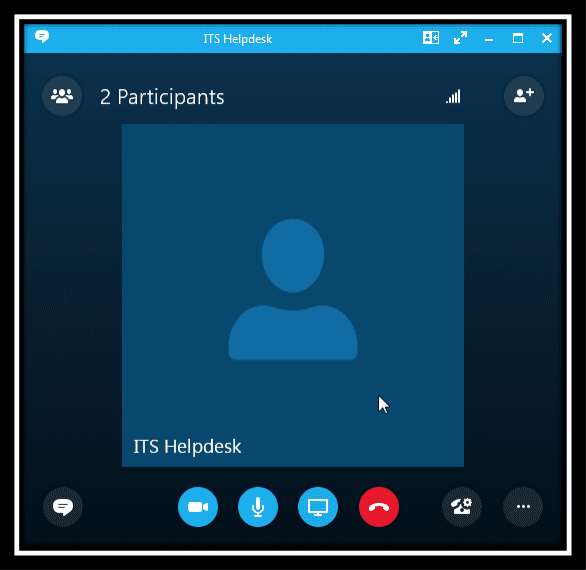 Clicking the Red phone button will end the call.
Video Call:
Note: For best results, before making a call, use headphones and ensure the volume is turned up on your device.
Click the blue video button: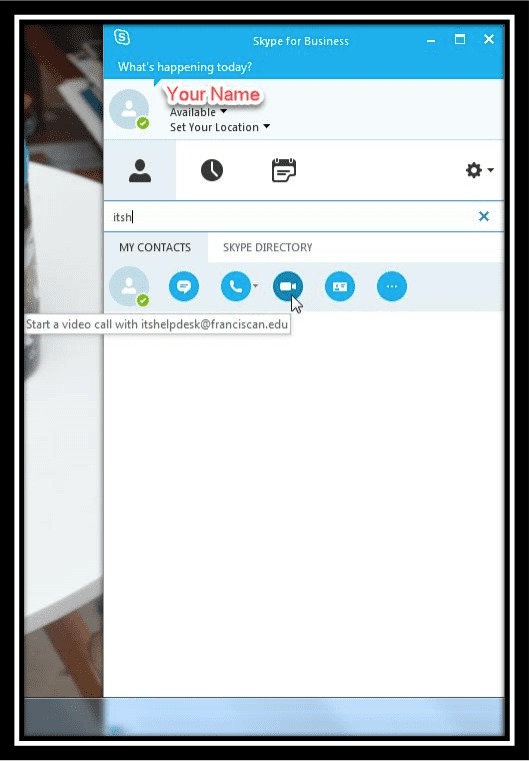 When video calling, you will see the following: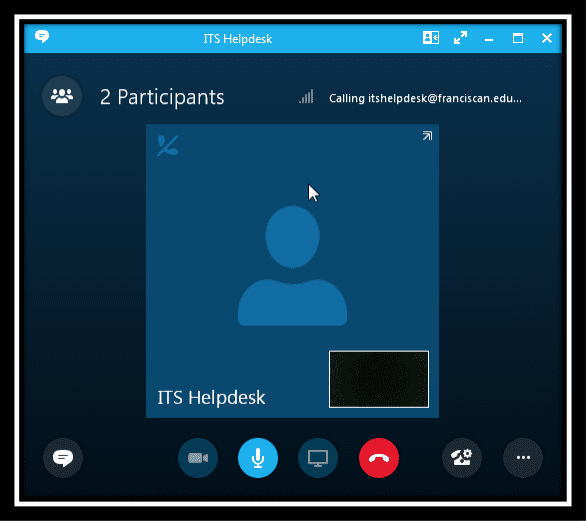 Be sure to click the
Start My Video
button to start showing your face: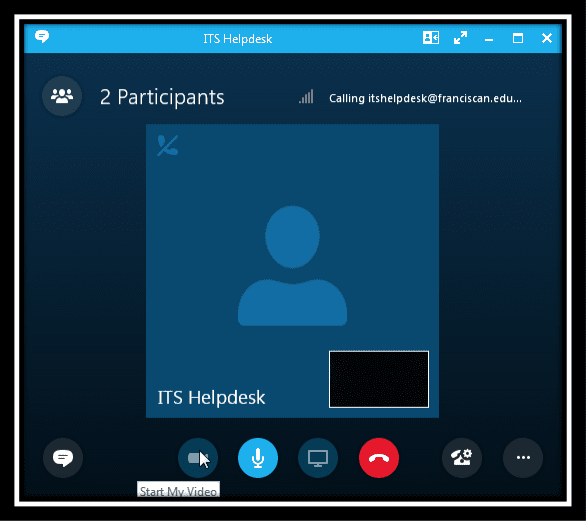 Once the call is received you will see your face in the bottom right and the caller's face in the middle of the screen. To end the call, click the Red phone button: