How to Redial a Recent Number
Step 1:
Press the call history button on your phone.
Step 2:
Choose the call that you would like to redial or get information from.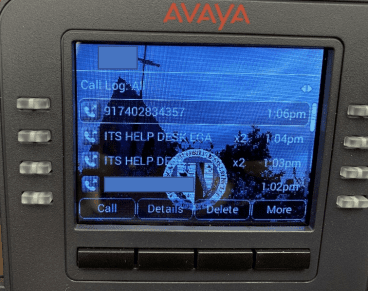 NOTE: From here, you can call the person back by pressing call or lifting the headset, or view details of the call.
Step 3:
To exit to the home screen, press the "Exit" button