Changing your Office 365 Password Verification Methods
If you have set up an authentication phone/e-mail or have security questions configured on your Office 365 account (according to
these instructions
), the following steps will allow you to change them.
Step 2:
Confirm your password by clicking the re-enter my password button.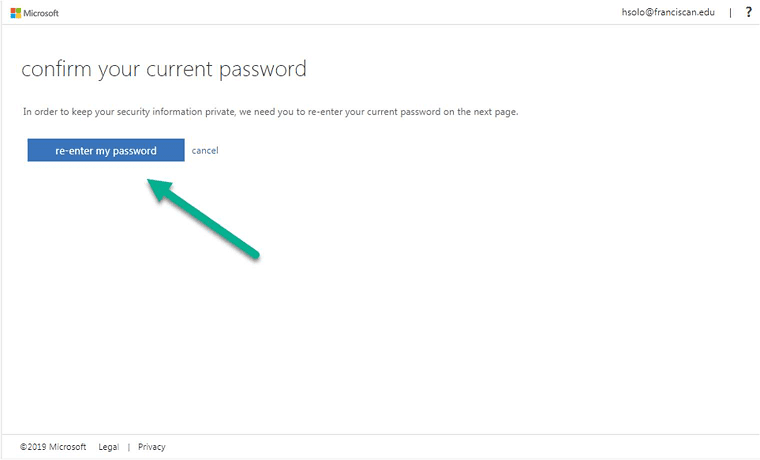 Step 3:
Login with your account as you normally do.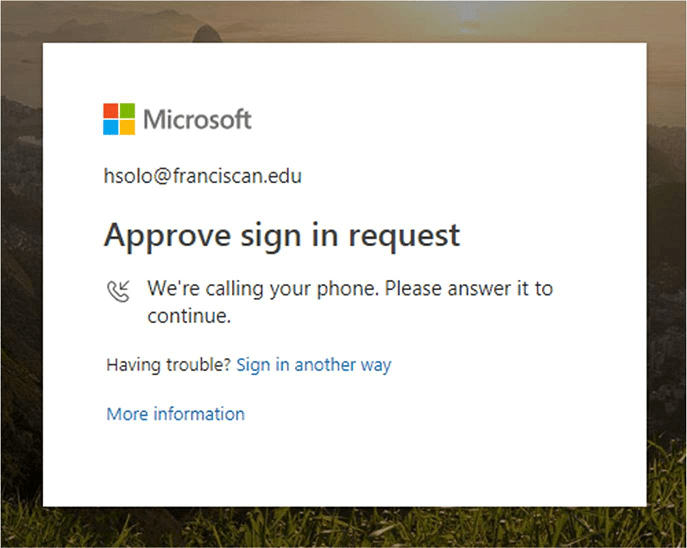 Step 4:
You will then be brought back to the security verification page where you can change any of the verification methods you have set up.