Configuring Your Office 365 Account for Password Reset
Step 1:
Sign into your Microsoft account as you normally would. You will be prompted to provide additional information to secure your account. Click the Next button.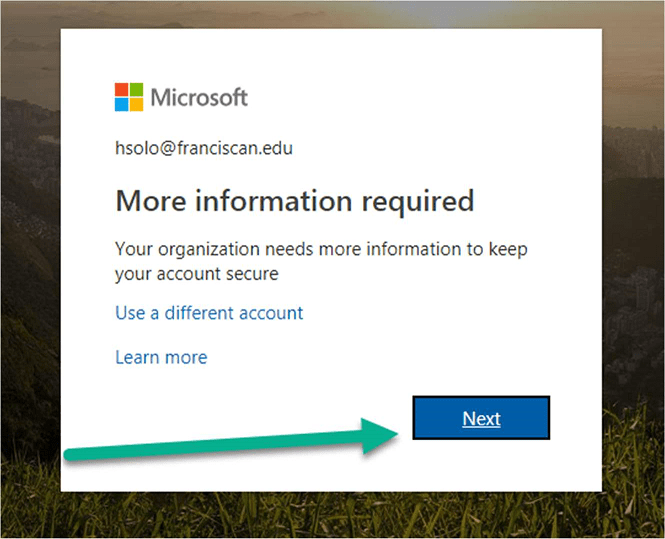 Step 2:
You will be asked to set up an additional method for resetting your password. You can set up an Authentication Email or answer some Security Questions. For this example, we will choose the Set them up now link beside Security Questions (red arrow).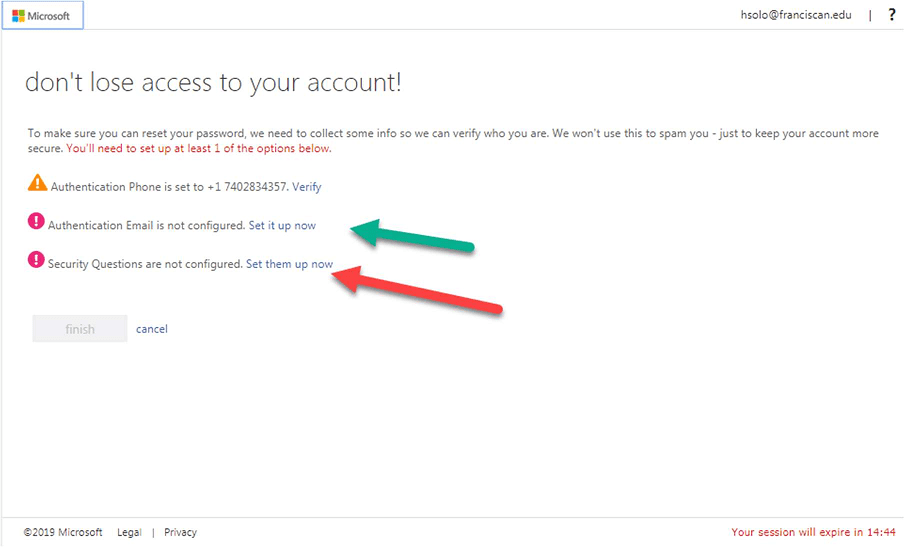 Step 3:
Select four security questions (examples: Who is your favorite saint?, In what city was your first job?, or In what city was your mother born?), and provide answers to each of them. Click the save answers button to complete the question setup.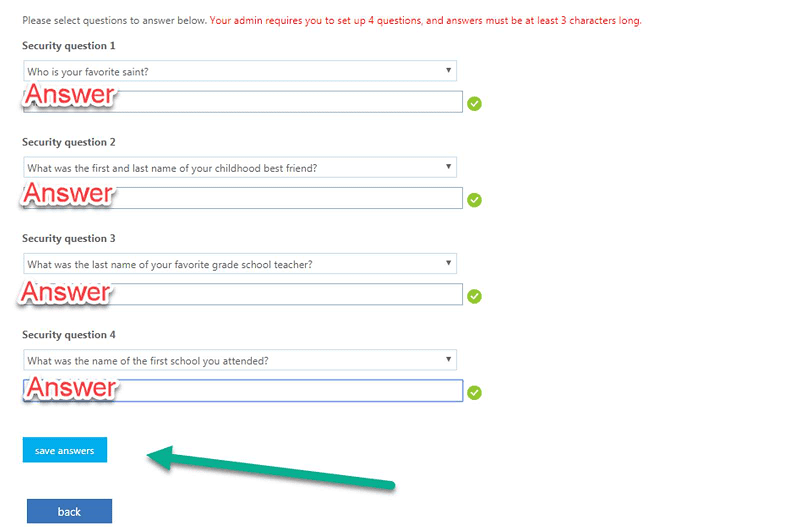 Step 4:
Now click Finish to complete the verification process.